Rod Thearle – Pastor – leading, teaching, equipping, caring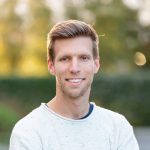 Rod, Mez and their two girls have been part of the Beacy team since early 2016.
They love people and building relationships, dream of renovating their own house, and are keen to see people find purpose in Jesus.
Rod is passionate about discipling young people, preaching the word, worshipping through music and seeing the church 'be the church'!
He has been involved in pastoral ministry for over 10 years and has a Bachelor of Theology from Morling College in Sydney.
rod@beaconsfieldbaptist.com.au or 0423 498 019
Charles Lazaro – Interim Pastor – pastoral care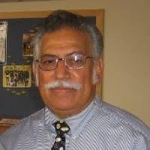 Charles has been happily married to Marjorie for over 40 years and they have adult children.
He was born into an active Christian family and surrendered his life to Christ at 7 years of age.
He is passionate about discipleship that is grounded in and nourished by God's Word.
He desires to provide space and opportunities for the church and its people to seek God and reflect Jesus Christ to others.
charles@beaconsfieldbaptist.com.au
Leadership Team
The Leadership Team is made up of Pastors, Elders and Deacons. They can be contacted at leadership@beaconsfieldbaptist.com.au
Pastor – Rod Thearle
Elder – Stephen Harper
Deacons – Carl Meginbir (Secretary), Colin Brewer (Treasurer), David Crofts, Sean McMahon, David Muir and Ashton Wynne-Yorke
Office and Administration
For administrative matters, please contact Heather at the Church Office on (03) 9707 0777 or info@beaconsfieldbaptist.com.au
For Website issues, contact webmaster@beaconsfieldbaptist.com.au