nextgen gives the next generation a love for God by introducing them to the stories of the Bible and their Author.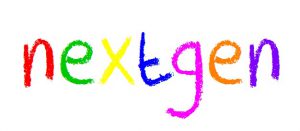 Psalm 78:4 "we will tell the next generation the praiseworthy deeds of the Lord, his power,  and the wonders he has done."
The ministry serves children attending kinder through primary school but also engages older teens as helpers. This introduces them into ministry and develops their leadership skills.
The program is biblically-based, and involves a team of volunteers with gifts in music, teaching, drama, prop-making, and administration. It takes place at our 10AM service during school term. During school holidays activity packs are available for kids.
Crèche cares for children from walking age to kinder, during our 10AM service. There's also a parent's room for the very young, where you can see and hear the church service.
When: Sunday morning, 10AM service, during school term
Where: Multi-purpose area at the church
Cost: Free