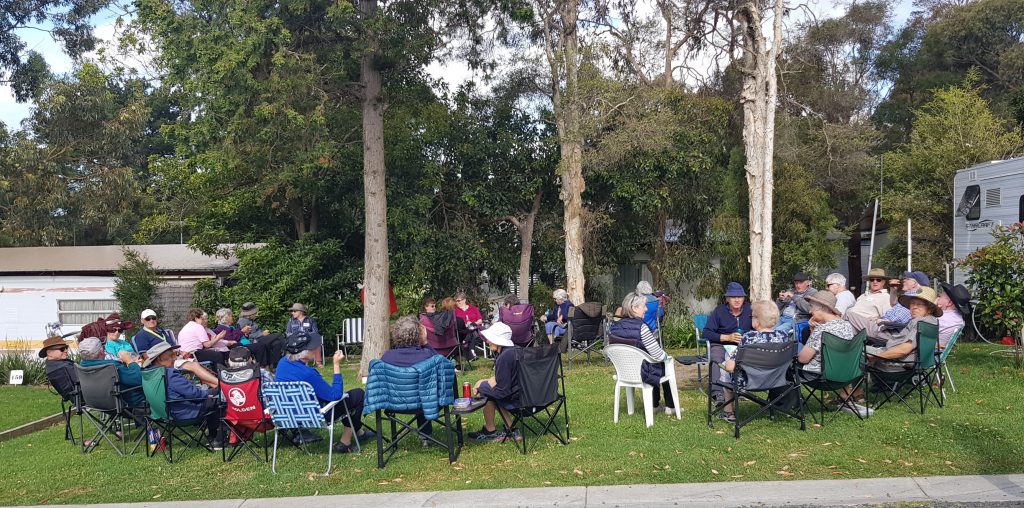 The Caravan and Cabin Club has two rallies a year…
One in Autumn and one in Spring. Each event is different, allowing people not only to make new friends but also to explore our beautiful state.
Rallies: 
---
2024 April Rally.
The Autumn 2024 Rally will be held at Myrtleford Holiday Park from Monday 15th April to Saturday 20th April.
We will have a fabulous time together, there are powered sites and cabins 'on hold' for us. Great facilities and a short walk to the town center.
Please contact the organiser, Ruth Denny, for details and before booking if you are new.
2023 October Rally is at Bendigo
Bendigo, Big 4 Tasman Holiday Park.
Dates: Arrival Sunday 22.10.23, Departure Friday 27.10.23.
---
The Rallies are a great way to make new friends, see the countryside and get out in your van with like-minded travellers.
Rallies are for those associated with Beaconsfield Baptist and their friends.
---
Contact Ruth Denny for more information: 0407533066 or  alanruthdenny@gmail.com